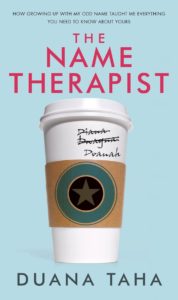 The Name Therapist
My book, 'The Name Therapist', was released in April 2016, is a Globe and Mail Bestseller, and contrasts the struggles I had growing up with my name, with the stories and awkwardness's and struggles you had with yours.
Except I bet you had a hairbrush with your name on it. Or maybe you didn't. In which case, thanks for buying the book! 
I worked with the incredible people at Random House Canada who gave the book all kinds of love and affection.
You can read some other thoughts on it here and here.
And see me talk about it on CTV's The Social and on CTV's Global Morning.